Student Groups and Support
Getting Social and Emotional Assistance
Asking for help can be tough, especially in front of peers. Students may use the links to the right in order to privately report behavior that is not in accordance with the ACT statement. Or you can privately notify us of behavior that exemplifies the ACT statement!
Breakaway is a group of students, chosen by teachers, who represent different social groups on campus. The intent is to involve student leaders to continually and positively influence their social groups. Breakaway empowers young people to not only envision social change, but to live it. Leaders positively impact students' lives and community. Students gain a voice on campus, as they build their school organization and environment.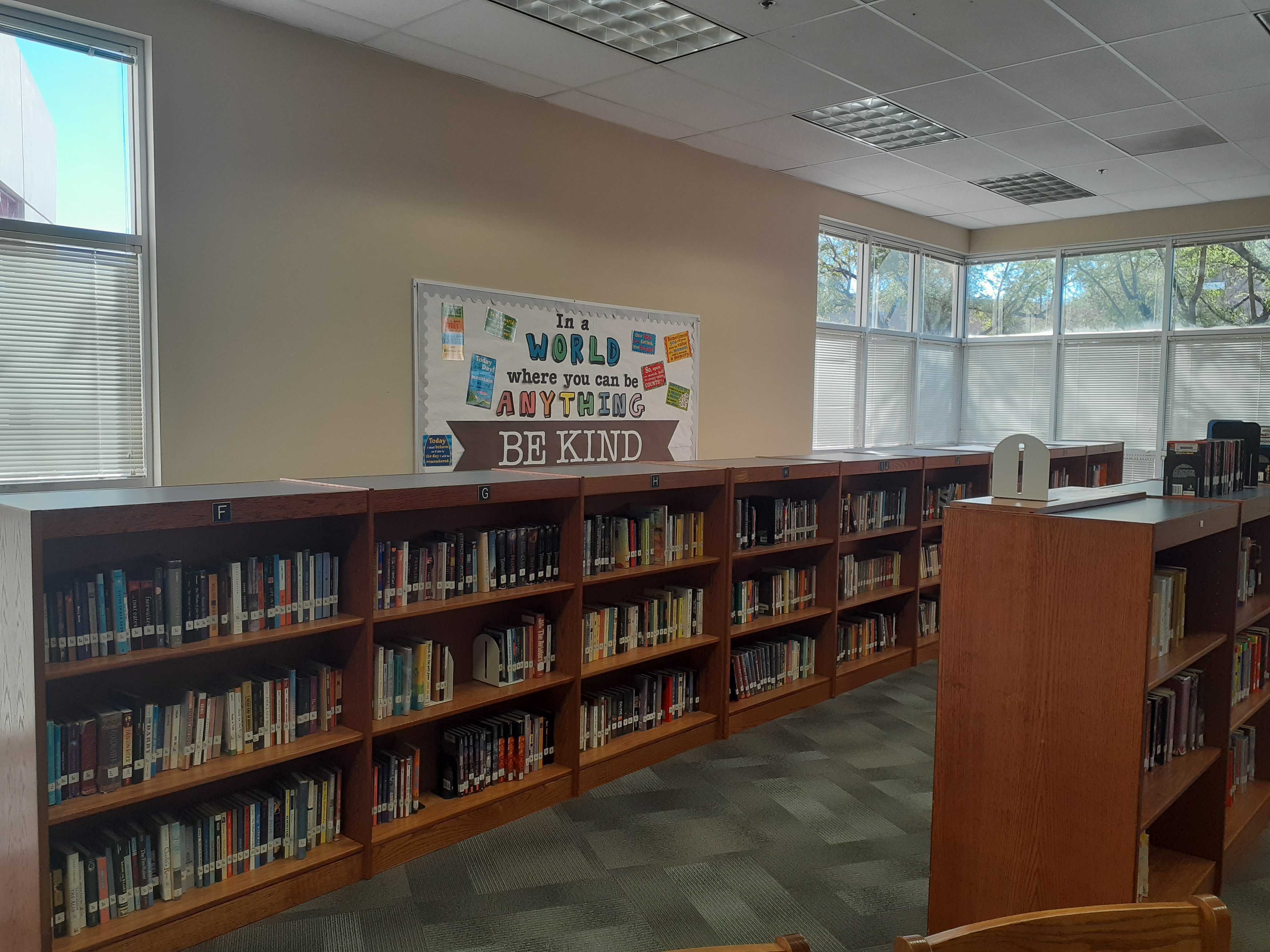 In order to provide students with a safe, after-school work setting which allows them to access resources they may not have at home, the Library is open every day after school until 4:00 p.m. Students have an opportunity to use resources including books and computers in a quiet and organized work setting.
Students who need focus in the classroom may participate in "Check In, Check Out." Students develop a list of goals or targeted behaviors. Goals might include work completion, on task behavior, positive peer interactions, or homework completion. Points are earned for reaching their goals and are rewarded at the end of each day. Check In, Check Out provides an opportunity to connect, process, and celebrate.
Corona Foothills is a fully inclusive school. Special attention is given to removing physical, social, and emotional barriers for all of our inclusion students. Students with severe and profound disabilities participate in core classes with adult targeted support.
We believe that Learning Extends Beyond Our Classrooms. To that end we sponsor yearly trips to Washington D.C. and New York City. In drama, students attend a professional production. Band students compete at the local jazz festival and return award winners. Teachers are creative in bringing the outside classroom into the school. Adults present to our eighth grade students on Career Day. Each Veterans Day, active and retired service members, from all branches of the military, meet in small groups with our students.
Corona Foothills Middle School provides multiple challenging opportunities for each student to continue achieving at his or her highest potential.
Extended Learning Program
Special Education Resource Classrooms
Speech and Language Classroom
Our Extended Learning Program uses a team-teaching model that focuses on content level standards in the areas of social studies and reading. This model supports an integrated, cross-disciplinary program, where the content is more complex, varied and accelerated. The curriculum for gifted students encompasses a high level of cognitive and effective concepts and processes. Students participate daily in critical thinking assignments and extensions that challenge their thinking and develop their interests.
The Special Education Resource Classrooms are centered on meeting students' instructional and organizational needs. Instruction is differentiated for each student; however, significant effort is made to instruct students on the grade level standards at the same time. Resource students participate in the mainstream core classes, generally social studies and science, following the curriculum calendar and receiving support from content and resource teachers. Special education students may also receive more individualized re-teach during the re-teach period if needed
The Speech and Language Classroom uses goals from IEP plans to guide therapy-based language and articulation instruction. The program includes 14 students seen in the speech classroom and in other areas of the campus. Students are observed in their classrooms to ensure that their speech and language goals are being carried over into the classroom setting.