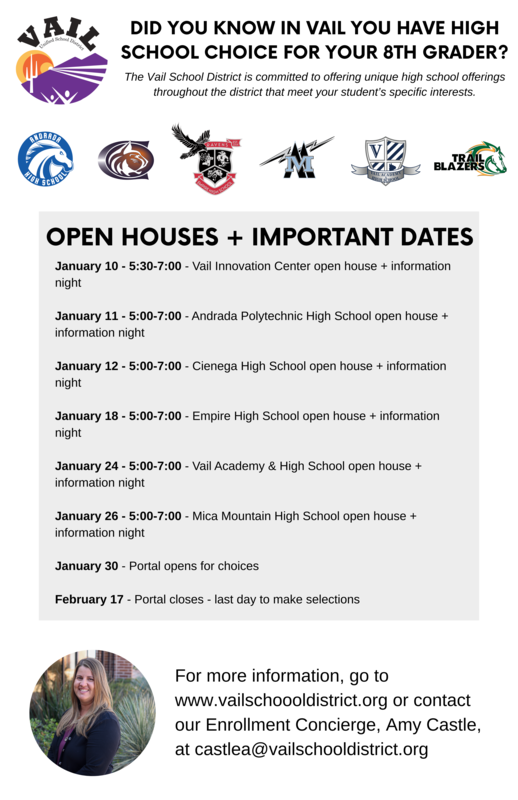 Did you know that Vail parents choose where to send their children to high school?
The Vail School District believes in providing parents with a choice of the high school that their children attend. Our community in partnership with the school district has created six unique high schools from which parents can choose.
Get all the info on the process, the open houses, the important dates, and each of the high schools by CLICKING HERE.